Formats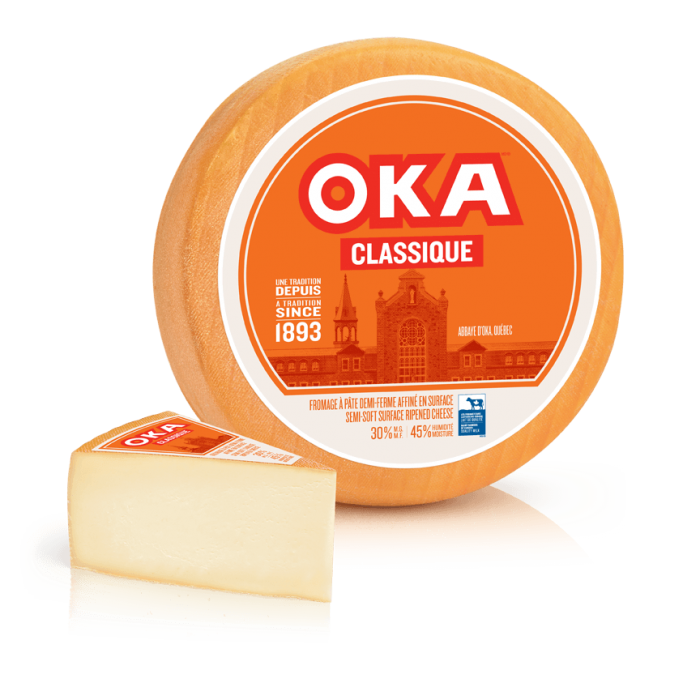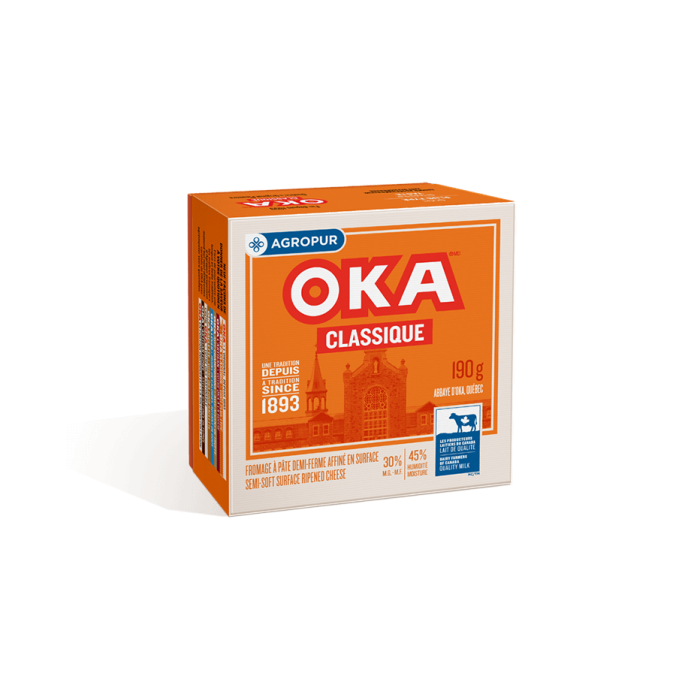 A ripened cheese with a rich, bold taste. Delicious when melted or au gratin, but don't just take our word for it!
Formats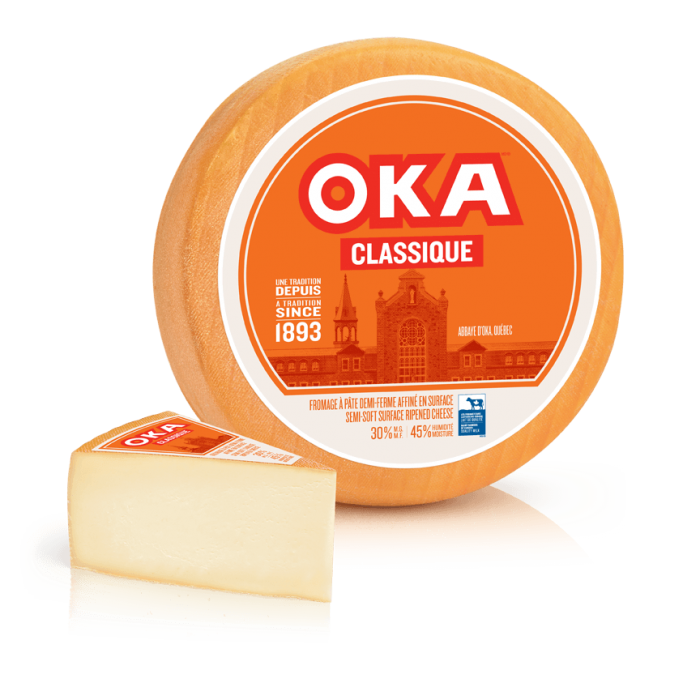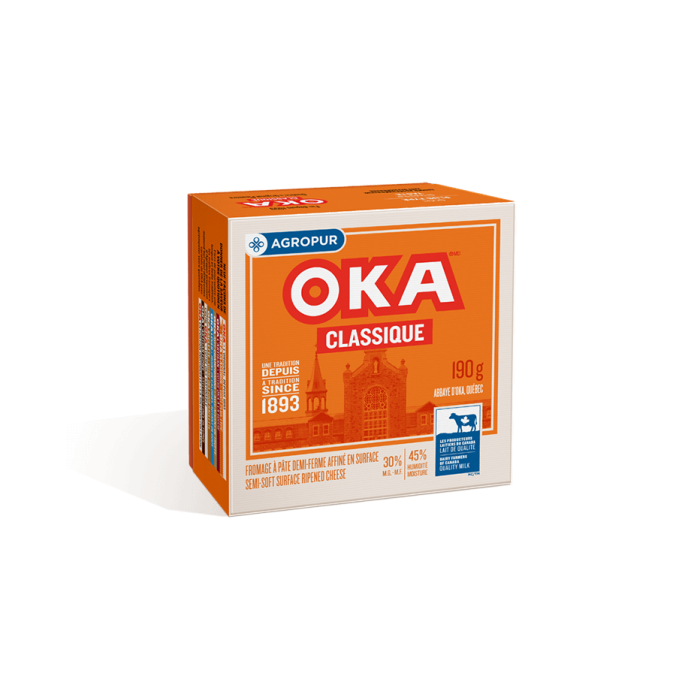 Where to find this cheese?
It's never too late, or too early, to adopt a new classic.
Description
OKA Classique cheese is a cheese with a rich, buttery taste and Original aroma. These specially selected wheels are ripened over a longer period (around 60 days) than the original OKA cheese. The extended ripening time and the additional washes of its rind lend it greater maturity and, as some would say, an undeniable wisdom.
Nutritional values and ingredients
×
Ingredients:
Milk, Salt, Bacterial culture, Calcium chloride, Microbial enzyme.
Nutrition Facts
Per 1 cube of 3 cm (30 g)
Calories
110
% Daily Value*
×
At a grocery store near you
Easily find your favourite OKA cheese with our search engine. Pick your province and then a store!