Formats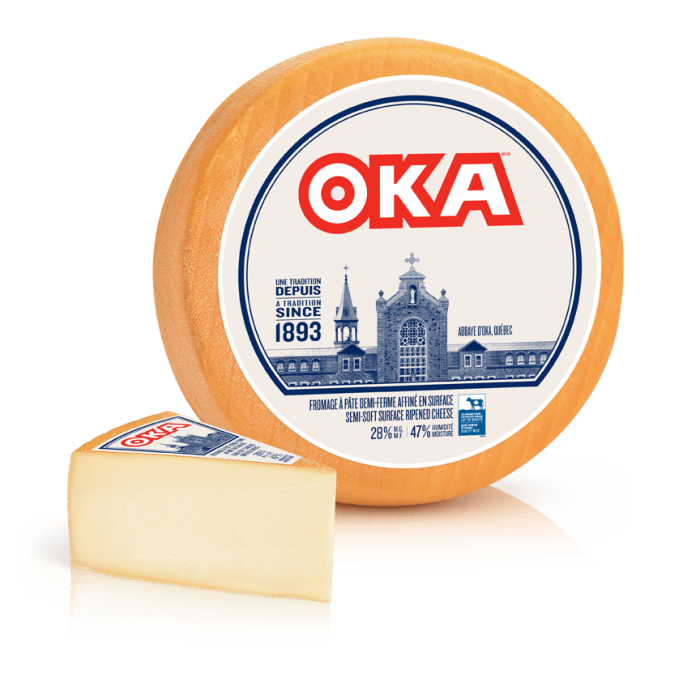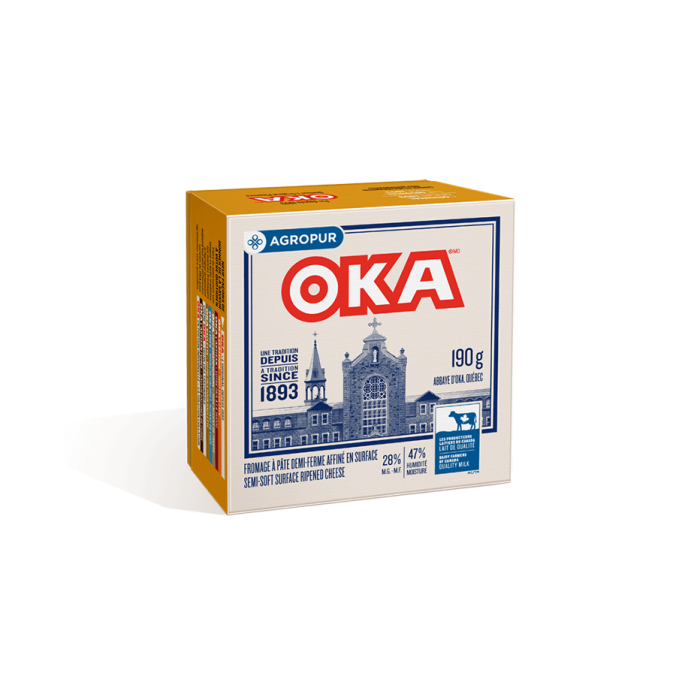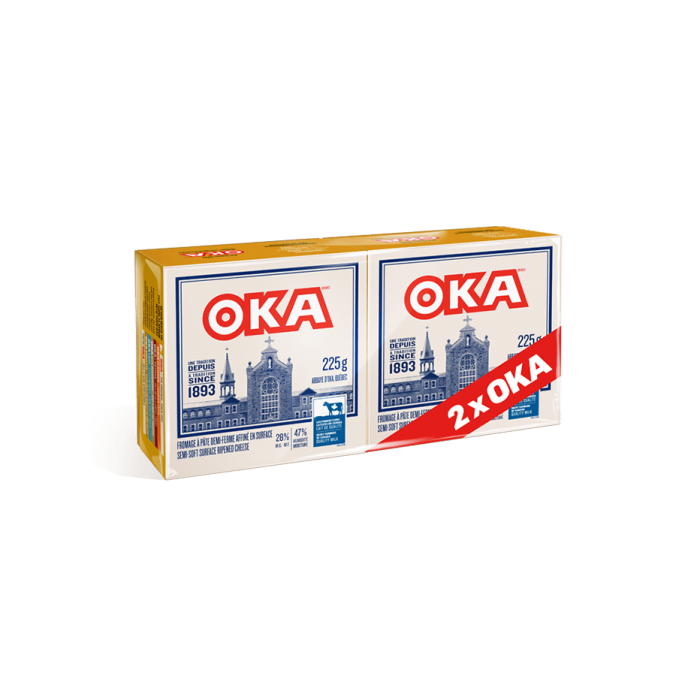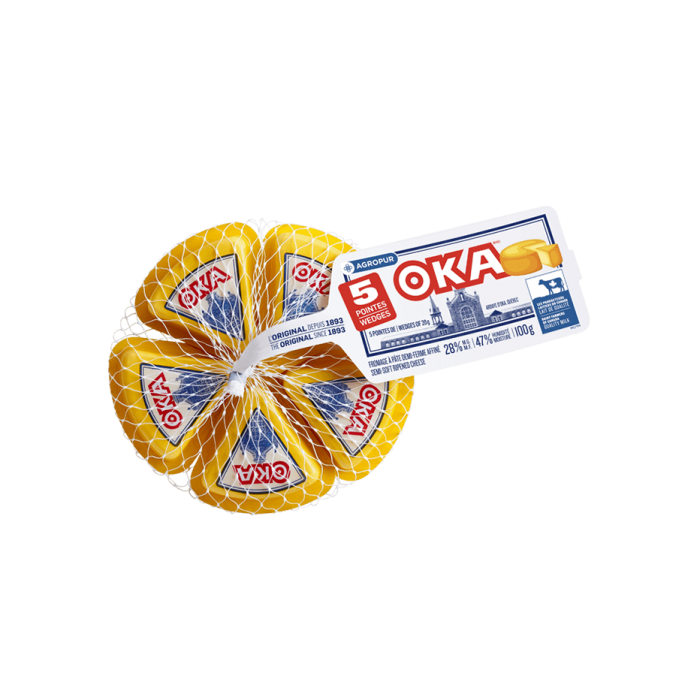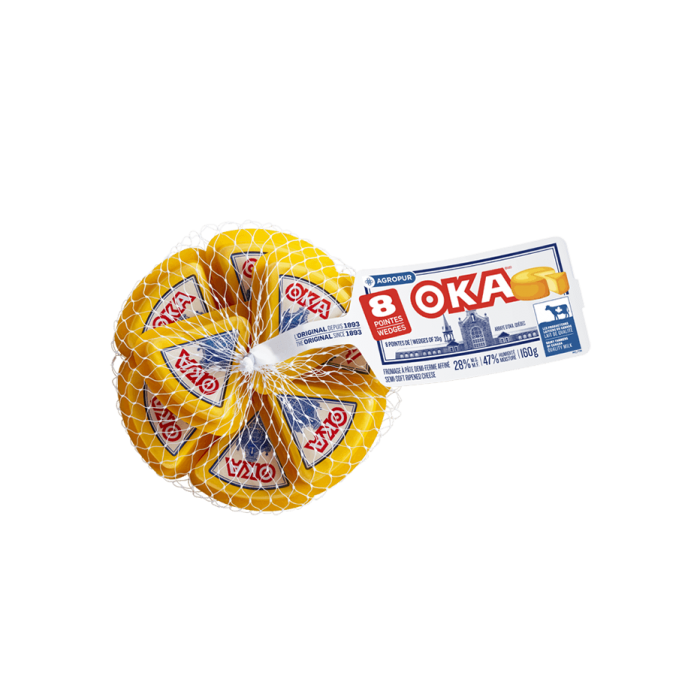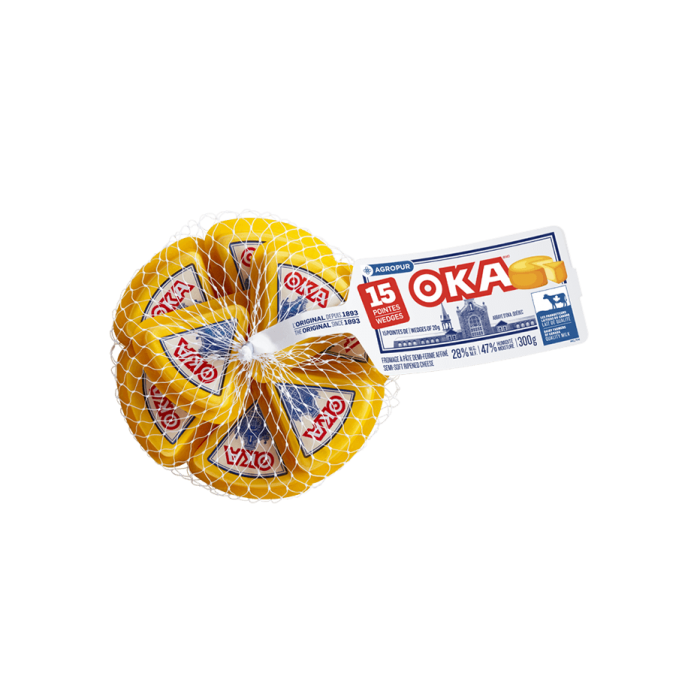 The original. A mild and delicious cheese you can enjoy alone or with any of your favourite dishes.
Formats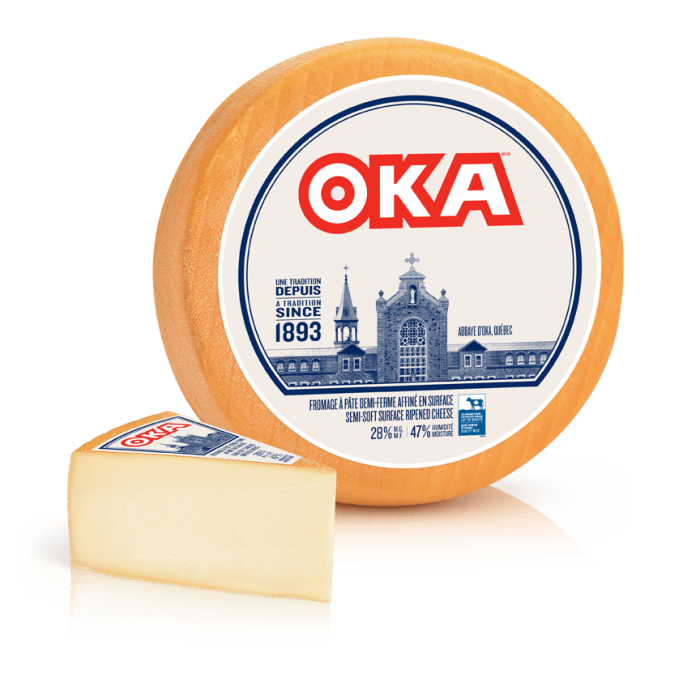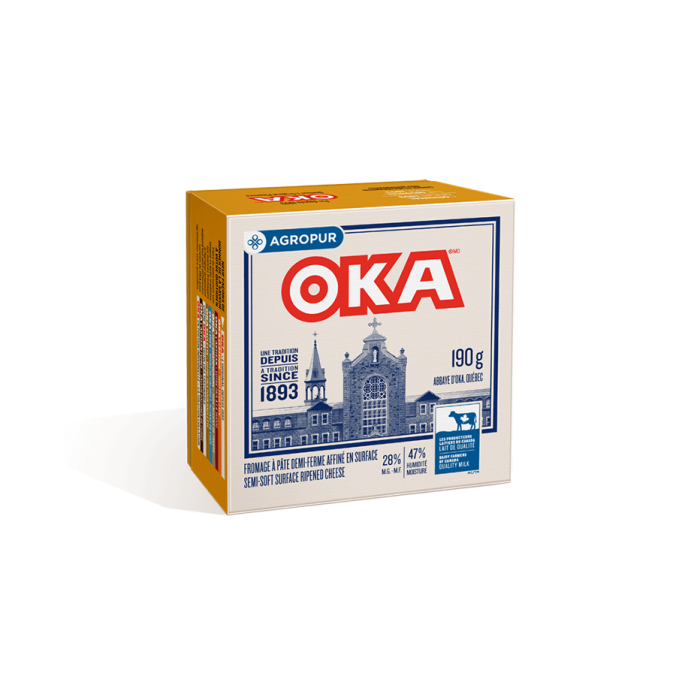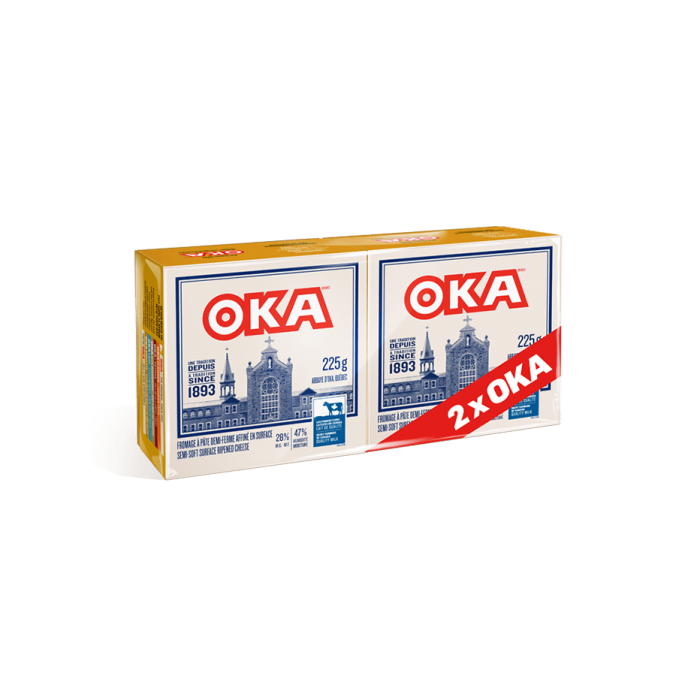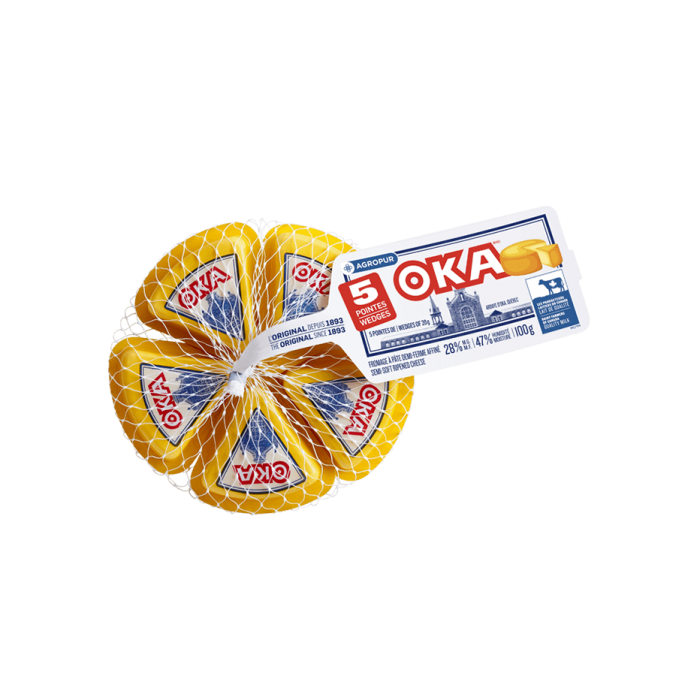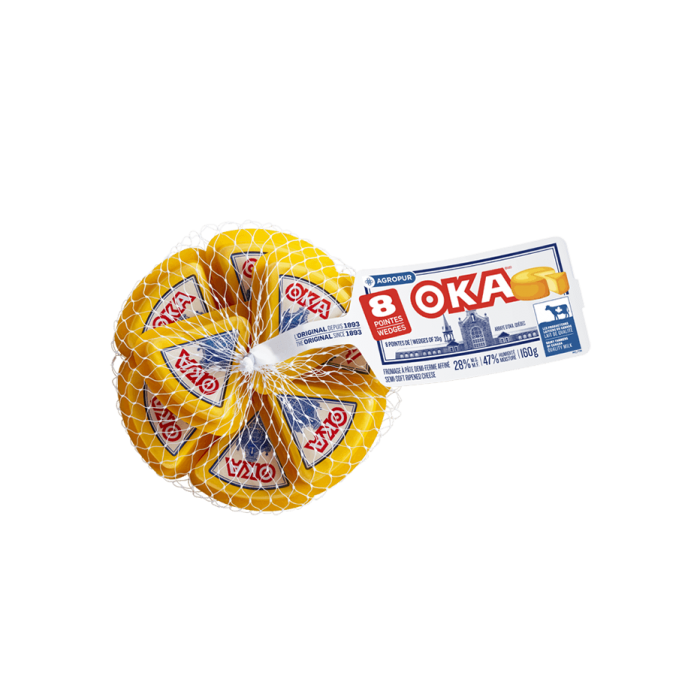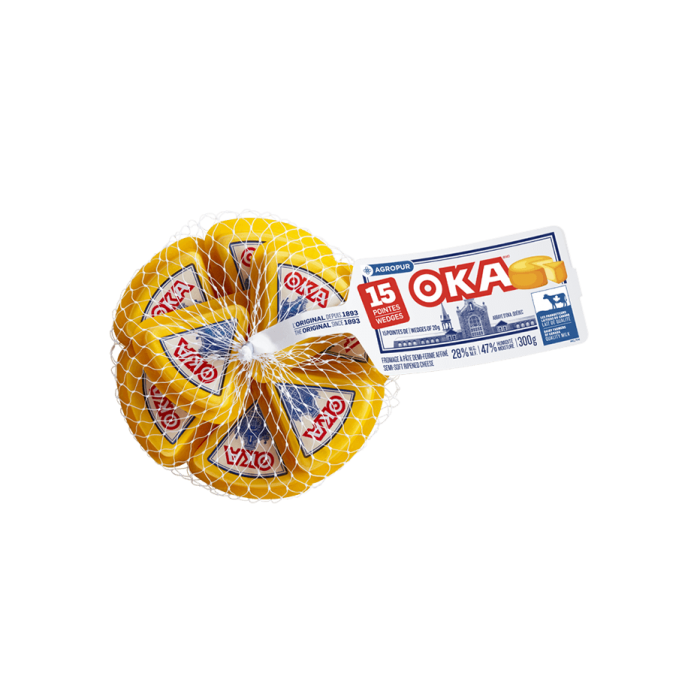 Where to find this cheese?
You don't change a winning recipe... that's 125 years old!
Description
Rich in history and flavour, OKA cheese is perfected in the cellars of the Fromagerie d'Oka, still made according to the original recipe handed down from the monks of the Oka Abbey. In addition to its legendary, distinctive aroma, the washed, amber-coloured rind offers a subtle taste of butter. This national treat is also available in individual portions!
Nutritional values and ingredients
×
Ingredients:
Milk, Salt, Bacterial culture, Calcium chloride, Microbial enzyme.
Nutrition Facts
Per 1 cube of 3 cm (30 g)
Calories
110
% Daily Value*
×
At a grocery store near you
Easily find your favourite OKA cheese with our search engine. Pick your province and then a store!