Formats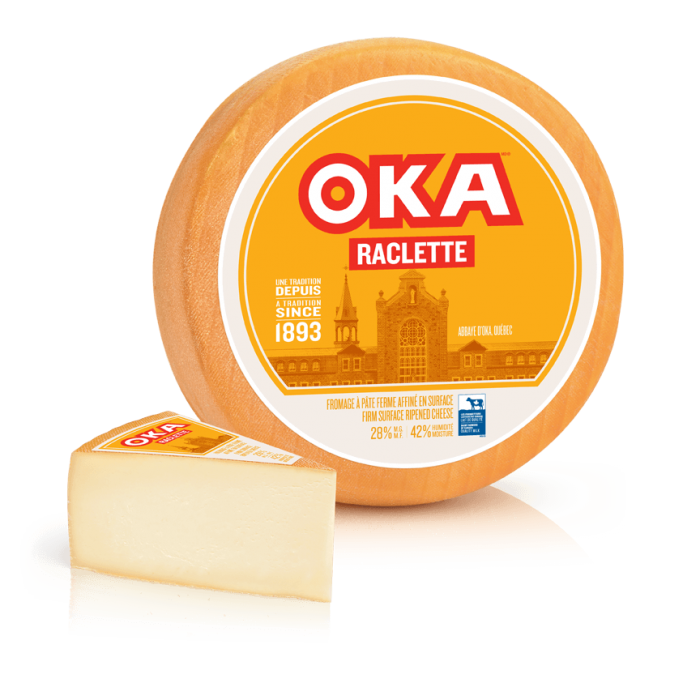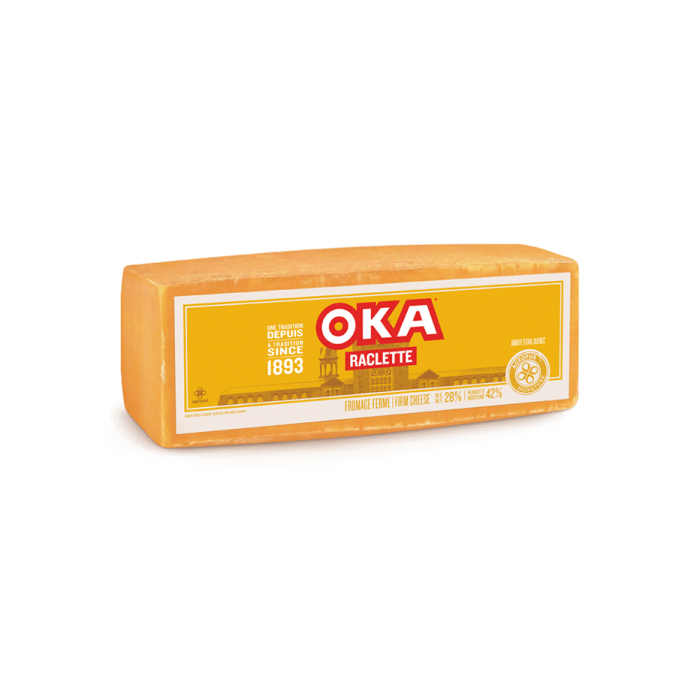 Delicious in a grilled sandwich or on your favourite pasta. This slow melting raclette cheese is particularly suited for browning without risk of burning.
Formats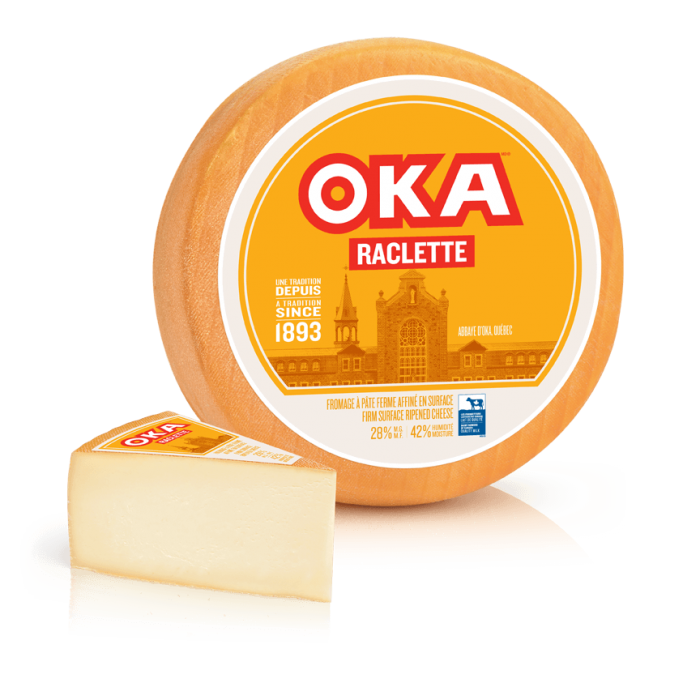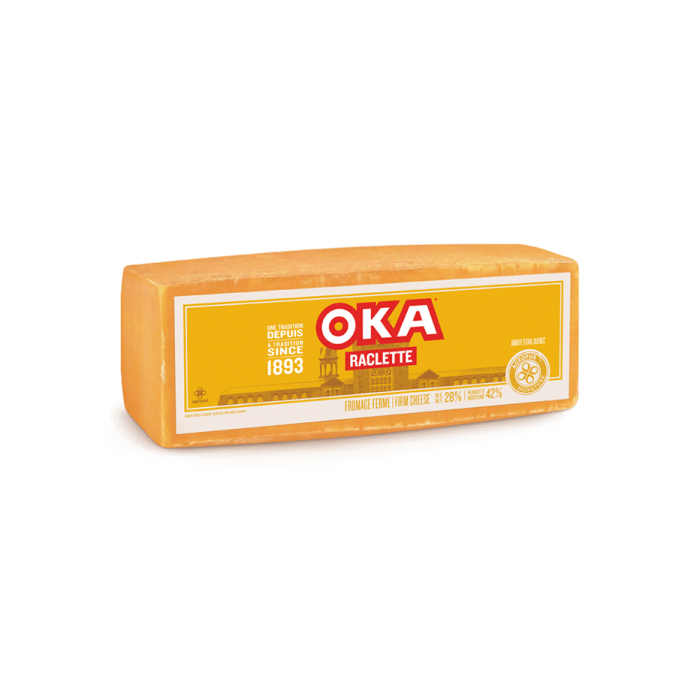 Where to find this cheese?
Our definition of a successful raclette supper? When you have enough cheese leftover to make a grilled cheese sandwich the next day.
Description
Raclette OKA is ideal for cheese plates. The unique concept from which it was born gives it the characteristics of melting slowly when heated and browning without burning. Like the original OKA cheese, this cheese is perfected in the cellars of the Fromagerie d'OKA. In addition to its legendary, distinctive aroma, the washed, amber-coloured rind offers a subtle taste of butter. Enjoy it in a Raclette or incorporate it into your recipes. It has no equal when it comes to cooking your favourite pasta "au gratin" or simply spicing up a grilled cheese sandwich.
Nutritional values and ingredients
×
Ingredients:
Pasteurized milk, Bacterial culture, Salt, Calcium chloride, Microbial enzyme.
Nutrition Facts
Per 1 cube of 3 cm (30 g)
Calories
110
% Daily Value*
×
At a grocery store near you
Easily find your favourite OKA cheese with our search engine. Pick your province and then a store!